Are you searching for God or for a deeper relationship with Him?
Perhaps God is calling you to the Catholic Church.
Rite of Christian Initiation of Adults (RCIA)
RCIA is the process by which adults who are interested in becoming Catholic attend classes in preparation to receive the Sacraments of Initiation (Baptism, Confirmation and Holy Communion) at the Easter Vigil.
RCIA Classes begin Monday, September 13, 2021 and are held on a weekly basis at Saint Paul VI (SPVI) Catholic High School, 6PM – 7:15PM.
Corpus Christi Parish welcomes and invites you to come to RCIA!
Won't you join us?
For more information contact us at This email address is being protected from spambots. You need JavaScript enabled to view it..
Diocesan Covid Documents & Mandates
Return to Class Guidelines - Please review prior to September 13.
Covid Health Screen - Please review symptoms prior to each class meeting.
Faith Formation Agreement - REQUIRED - Please sign and return to the parish office by September 13.
CDA Mask Mandate - Medical Accommodation Request for Faith Formation
CDA Mask Mandate - Religious Objection Accommodation Request for Faith Formation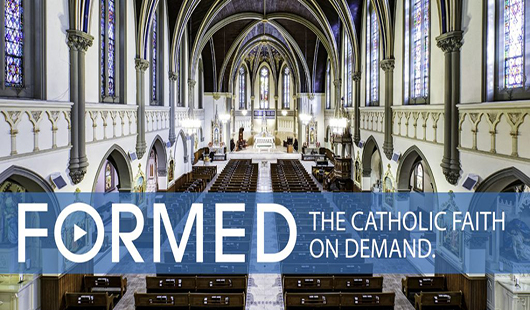 **************************************