Welcome to Corpus Christi Church Religious Education
THE CORE ELEMENTS
With these elements, we seek to cultivate the hearts, minds, and souls of our students to their fullest potential.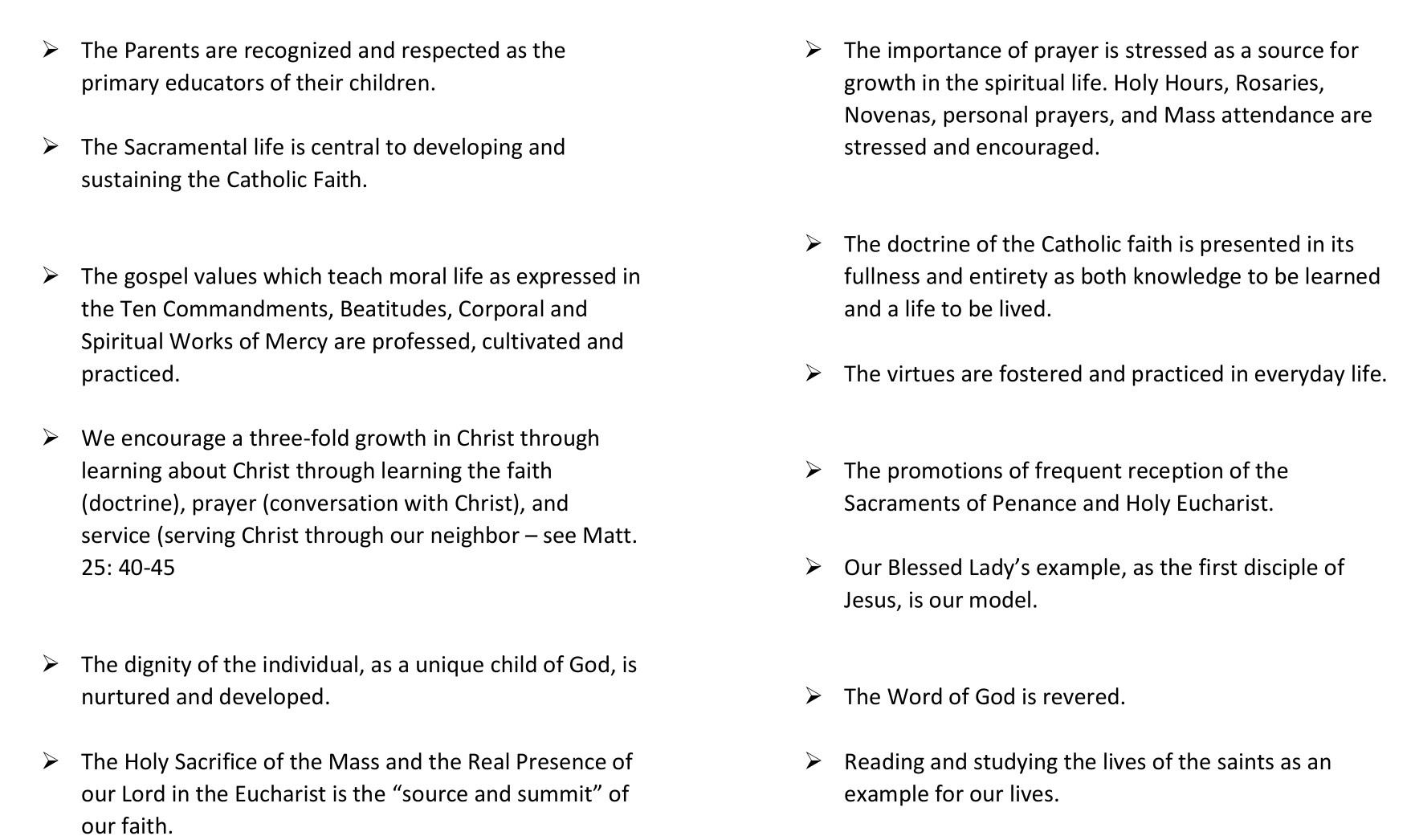 High School Religious Education 2023-2024 (Grades 9 - 12)
The High School Religious Education class, CCD, grades 9-12 only, will be held on Sunday evenings 2x per month from 5 - 6:30 pm, at the Parish Office
located at 41677 Corpus Christi Dr., Aldie, VA.
Dinner will be provided.
Join Father Taylor and Mr. Chris Costello for our first class TBD.
There is no need to register and there is no fee to attend. We hope that you will join us!
High School RE Calendar 2022 - 2023
Religious Education 2023-2024 (Grades 1 - 8)
Registration for the 2023-2024 school year will be opening in June 12.
Corpus Christi Religious Ed Classes are held

Monday

evenings from 6:00 - 7:15 PM at St. Paul VI Catholic High School
42341 Braddock Rd, Chantilly, VA 20152
Registration opens June 12 - Click Here to Register - Under Construction
We also request that students refrain from wearing pajamas to CCD classes.
*****
*****
*****
Parish Contact - Shelly Costello - Director of Religious Education
email: This email address is being protected from spambots. You need JavaScript enabled to view it.
phone: 703-378-1037