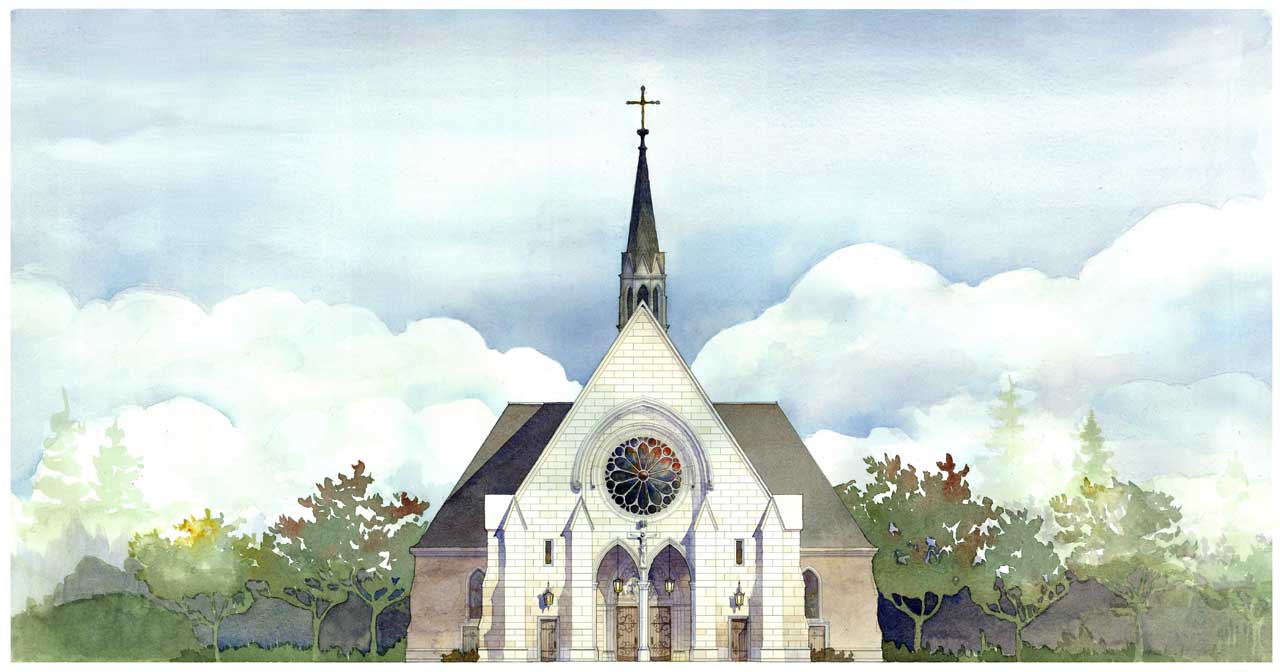 Since our beginning as a mission celebrating our first Mass almost 20 years ago, we have prayed for the moment when we could finally have a church and stable home. Our prayers are being answered as the construction of our church began in June 2019. Our Lord has shown us the path, and we are blessed to have such a great construction team literally pouring the foundation on which we will construct our church.
Several parishioners have compiled photos and drone footage documenting the process, just click on the button below to see the process from the initial ground-breaking ceremony up to the most recent status of the project.

Please keep our teams of workers in your prayers, and please share the excitement with other Catholics you may know in the area – particular if they are not regular churchgoers. Perhaps the prospect of a beautiful new church will energize them and reignite their faith.