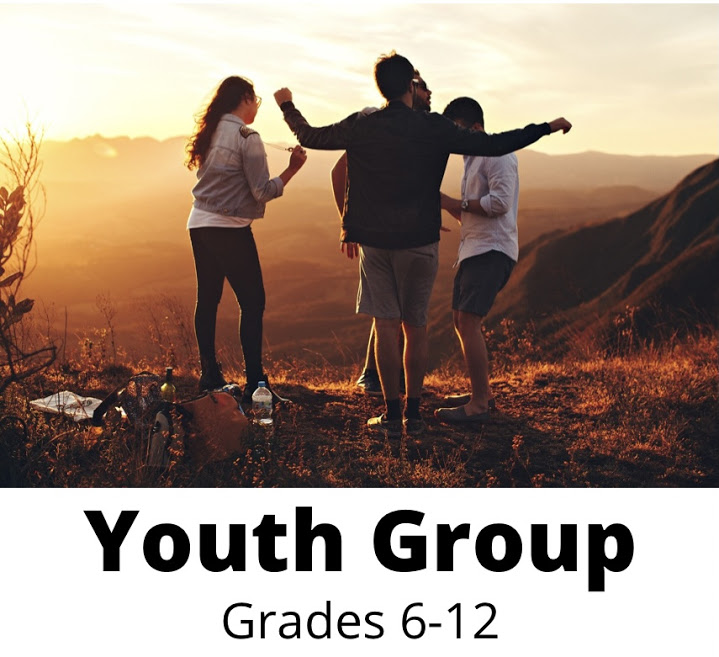 Upcoming Youth Group Events
For our next youth group gathering, we will be meeting at the new church building for some group prayer and to plant our very own youth group garden. We will send out a sign-up genius where you can not only sign-up to come pray and help plant, but also let us know what you can bring.
What: Youth Group gardening and prayer service.
Where: New Church Building – 41685 Corpus Christi Dr. Aldie, VA 20105
When: Sunday June 13th at 4pm
NO FOOD PROVIDED THIS WEEK!
Here's a list of what we need:
Azaleas
Rhododendron
Grasses/covering brush
Day Lilies
Butterfly Bushes
Lots of Mulch
Please try to bring at least one plant with you to plant. If everyone brings a plant or bag of mulch, we should have enough to fill in a nice garden outside the Church. If you can bring more, please do! Make sure to write in on the sign-up genius form what you plan to bring so we can get a sense of what will be there. We also need some shovels, rakes and any other gardening supplies you think will be helpful.
As always, please feel free to reach out with any questions that you may have!
*****
We're excited to announce that we will be taking a trip to King's Dominion on Wednesday, July 14th.
Where: King's Dominion à 16000 Theme Park Way, Doswell, VA 23047
When: Wednesday July 14th, 2021. Departure @ 9:00am (Park opens at 11am).
Cost per person: $60. Includes transportation to and from the park. Bring your own lunch/food.
How to sign-up: See email sent on 5/25/2021 for forms. If you did not receive an email, send a request for the forms to This email address is being protected from spambots. You need JavaScript enabled to view it.
Deadline to sign-up: Friday, July 2
If you'd like to attend, the permission slip MUST be filled out and returned to Tyler Costello or the parish office prior to getting on the bus.
Additional event details will be announced in the coming weeks.
Want to Chaperone?? Email This email address is being protected from spambots. You need JavaScript enabled to view it.
Questions?? Email
This email address is being protected from spambots. You need JavaScript enabled to view it.
Nothing is more important for the future of our Church and our country than the education and leadership of our young people.
Chaperones – We are required to have a minimum of 2 chaperones for any youth group event. Additionally, if we exceed 20 kids at any given event, the ratio of kid to chaperone needs to be 8:1 for Middle School and 10:1 for High School. Tyler Costello will be one of the and will ensure an adequate number of additional chaperones as needed.
Volunteer Waiver – If you'd like to be a *chaperone or volunteer to help, please fill out the attached volunteer risk awareness agreement and email it to This email address is being protected from spambots. You need JavaScript enabled to view it.. We can then coordinate which meetings you attend and help out. Volunteer_Risk_Awareness_Agreement.docx
*To be a chaperone/volunteer working with minors, you must also have the Diocean background check and you must attend Virtus training. Please contact Shelly Costello at This email address is being protected from spambots. You need JavaScript enabled to view it. to coordinate those steps.
Cell Phone Policy – Kids are allowed and encouraged to bring their phone with them. I will ask the kids to not be on their phones, but for emergencies I think it's important that they bring it with them. If your kid doesn't have a phone, I will have all emergency contact information on hand and can contact parents as needed. No phone is required, but they are not "banned" either.