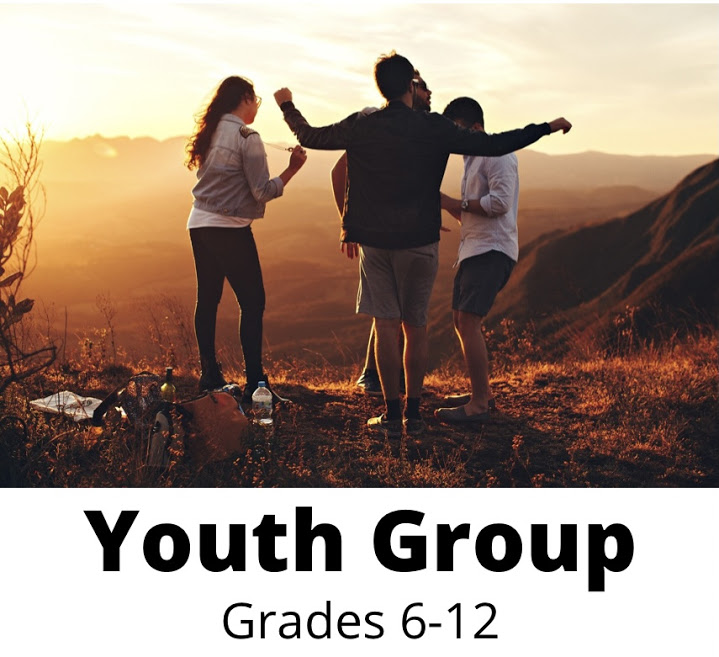 Upcoming Youth Group Events
Sunday's gathering
PLEASE NOTE THE LOCATION OF THE MEETING IS AT ST. JUDE'S, NOT OUR CHURCH!!!
Where: St. Jude Malabar à 4219 Lafayette Center Dr, Chantilly, VA 20151
When: Sunday, 11/21/2021 from 4pm-5:30pm
What: Game Night, Prayer, and Talk + Dinner
Details:
We will be gathering with our good friends at St. Jude's Malabar Catholic Church. If you haven't been here before, the folks over at St. Jude's are incredibly welcoming and are very excited to host our Youth Group. We put on an all-day confirmation retreat here last Spring, and it was a HUGE success.
We will be playing card games/board games/ping pong. Please bring your favorite board game and/or a deck of cards if you have it. Tyler will have an Amazon gift card ready for whatever kid beats him in ping-pong (very unlikely).
A sign-up genius will go out shortly. Please sign up ASAP so we can plan food accordingly.
Looking forward to another great gathering!
*****
Youth Group Bake Sale
Who to reach out to: Janelle Irrgang - This email address is being protected from spambots. You need JavaScript enabled to view it.
When: Sunday, December 12th and 19th after the 10am and 11:30am Mass
What: We are having a bake sale to support the building fund
The Youth Group has been asked to help out.
We need some volunteers to bring baked goods as well as volunteers to run the table after the masses.
Where: The Church
*****
Christmas Decorating
Who to reach out to: Nancy and Jim Schmidt - This email address is being protected from spambots. You need JavaScript enabled to view it.
When: Times are flexible, coordinate with Jim and Nancy
What: We need help building the Nativity set.
This will include construction, assemble and delivery of the two crèches.
On the job training will be provided. No prior experience is required 😊
Where: Jim and Nancy's property in Aldie, VA à Email This email address is being protected from spambots. You need JavaScript enabled to view it. for details
*****
Monthly Adoration/Confession:
We will meet on the Fourth Wednesday of every month for Adoration/Confession from 6-7pm at the Church. This will continue indefinitely.
We encourage kids to come and spend time in the Church not just on the fourth Wednesday of the month, but as often as possible. It's a great opportunity to make Confession and silent prayer a regular habit!
*****
Want to Chaperone?? Email This email address is being protected from spambots. You need JavaScript enabled to view it.
Questions?? Email
This email address is being protected from spambots. You need JavaScript enabled to view it.
Nothing is more important for the future of our Church and our country than the education and leadership of our young people.
Chaperones – We are required to have a minimum of 2 chaperones for any youth group event. Additionally, if we exceed 20 kids at any given event, the ratio of kid to chaperone needs to be 8:1 for Middle School and 10:1 for High School. Tyler Costello will be one of the and will ensure an adequate number of additional chaperones as needed.
Volunteer Waiver – If you'd like to be a *chaperone or volunteer to help, please fill out the attached volunteer risk awareness agreement and email it to This email address is being protected from spambots. You need JavaScript enabled to view it.. We can then coordinate which meetings you attend and help out. Volunteer_Risk_Awareness_Agreement.docx
*To be a chaperone/volunteer working with minors, you must also have the Diocean background check and you must attend Virtus training. Please contact Shelly Costello at This email address is being protected from spambots. You need JavaScript enabled to view it. to coordinate those steps.
Cell Phone Policy – Kids are allowed and encouraged to bring their phone with them. I will ask the kids to not be on their phones, but for emergencies I think it's important that they bring it with them. If your kid doesn't have a phone, I will have all emergency contact information on hand and can contact parents as needed. No phone is required, but they are not "banned" either.